Buy and Download
Donovan Deschner's
"No Backup Plan"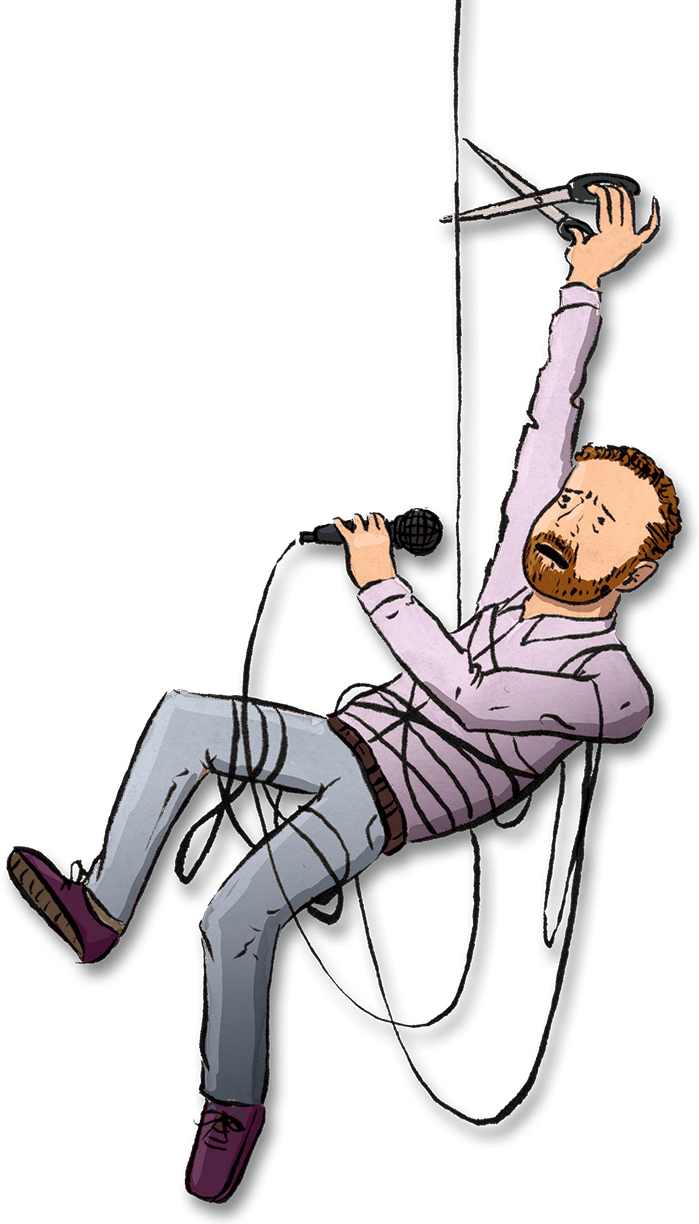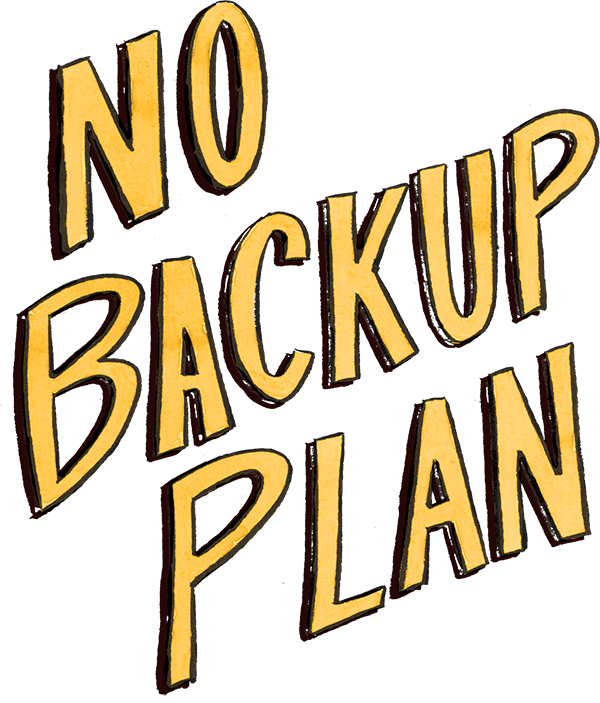 Starting in May 2012 comedian Donovan Deschner began his most ambitious project, 260 Minutes, where he wrote, performed and posted online five brand new minutes of stand-up comedy every single week for an entire year. The culmination of some of the best material was assembled into his first full-length stand-up comedy special, No Backup Plan, now available for download!
The show loosely follows Donovan's life as he went through his "year of new material." You'll hear about how he survived it, when he almost didn't, a couple of would-be epiphanies and the "joke that got away."
No Backup Plan was filmed in front of a live audience in Calgary, Alberta, Canada on November 15, 2014.
Download/File Details:
High definition video – available for download in both 1080P and 720P
MP4 File – Compatible with most desktop computers and mobile devices (note: downloads usually need to be completed via a desktop computer and cannot occur through a mobile device)
Duration: 56 Minutes
More details on the production of No Backup Plan can be seen below including screenshots from the special, the time lapse video of the set build, production credits and more.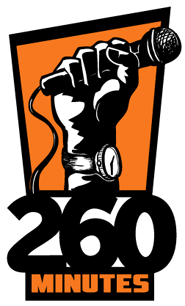 260 Minutes is a stand-up comedy project created by comedian Donovan Deschner in May of 2012. The goal was to write, perform, record and post to YouTube, five brand new minutes of stand-up comedy every week for an entire year. Having completed all 52 sets on May 13, 2013 the project moved into "Overtime" with new videos being posted sporadically leading up to recording the "best of" special on November 15, 2014. The full-length special, No Backup Plan, was released on May 21, 2015. Buy and download the special (for $5.00) by clicking here. To view the 260 Minutes video archive, click here.
SET BUILD
(TIME LAPSE)
The backdrops used for the filming of No Backup Plan were designed by Donovan Deschner and made to emulate the set lists he used throughout 260 Minutes. In fact, each of the 52 sets lists was re-created at over five times its original size.
On the day of filming, the backdrops were installed and this video shows the whole process in just under 30 seconds.
MEDIA
Some promotions completed in the time leading up to filming No Backup Plan.
CREDITS
The completion of No Backup Plan would not have been possible without the hard work of everyone listed here and a countless number of other unnamed people including those that worked at the theatre, helped promote the show, assisted building the set, and much more.
Written and Performed by
DONOVAN DESCHNER
Produced by
FRACTURE A FEMUR PRODUCTIONS
Director of Photography
SCOTT IMLER
Opening Acts
JEFF KUBIK
JEFF TOTH
Lighting Designer
SCOTT IMLER
Edited by
DONOVAN DESCHNER
Camera Operators
SCOTT IMLER
RYAN HOLLINGS
JAMIE ROSS
Thank You
KRISTINA SCAMAN, RYAN PILLING, SCOOT LAIRD, TAMI HUTCHINSON, TARA DESCHNER, BERNIE DESCHNER, TYLER DESCHNER, RUTH LAWRENCE, JOHN HORSLEY, STEVE NAGY, ZOË KLINTBERG, ROCKET HOUSE PRODUCTIONS, JARETT SITTER, RUSSELL BOWERS, KYLE FRANCIS, TYLER LEE